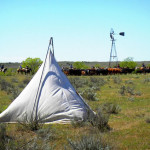 TJ Roberts, Ranch Manager
TJ was born and raised in Merkel, Texas where he grew up loving horses and cattle. TJ started working at seventeen for a cutting horse facility and later trained horses along with doctoring wheat cattle for the Sellers Cattle Company. In 2009, TJ joined the Spires Ranch as a camp man and became Ranch Manager there in 2010. In 2014, TJ was hired as the Ranch Manager at Tongue River Ranch. He and his wife, Kristin, have three children; Bailey, Brazos and Blaine. 
Kye Brandon – Wagon Boss
Kye grew up on the Alexander Ranch between Albany and Abilene, Texas where he helped his father take care of a yearling operation and trained colts. He has worked for the Spayberry, JY, 7-Triangle, Davis and Hanes, and Slant B Ranches. Kye, his wife, Tanya, along with their daughter Brylee Bo and son Bronc came to Tongue River Ranch in March of 2015.
Quentin Marburger,  New Mexico Division

Quentin grew up on his family's cow/calf ranch, the Windmill Ranch Cattle Service, in Central Texas and graduated from Lewisville Christian Academy. He has worked for the Quien Sabe Ranch and the JA Ranch before returning to his family's operation. Quentin joined Tongue River Ranch in the Spring of 2012. He is married to Angella and they have three girls; Grace, Paisley and Bentley.
 Sam Norman – Scott Camp Cowboy
Sam grew up on the McKnight Ranch in Throckmorton, Texas where he worked during summer and winter breaks. He has also worked for Daws and Coker and the Lightning T Ranch. Sam graduated from Tarleton State University with a Bachelor of Science degree in Agricultural Communications. He and his wife, Haven, came to Tongue River Ranch in April of 2016.
Josh Halsell – North Camp Cowboy
Josh was raised on family ranches in Foard, Knox and Clay counties around Crowell, Texas. He has day worked for ranches including the Moorhouse Ranch, Spade Ranch, and Pitchfork Ranch and was the manager of the High Card Ranch from 2003 until coming to Tongue River Ranch in March of 2016. Josh and his wife, Courtney, have four children; Skyler, Seth, Hadleigh and Taylor.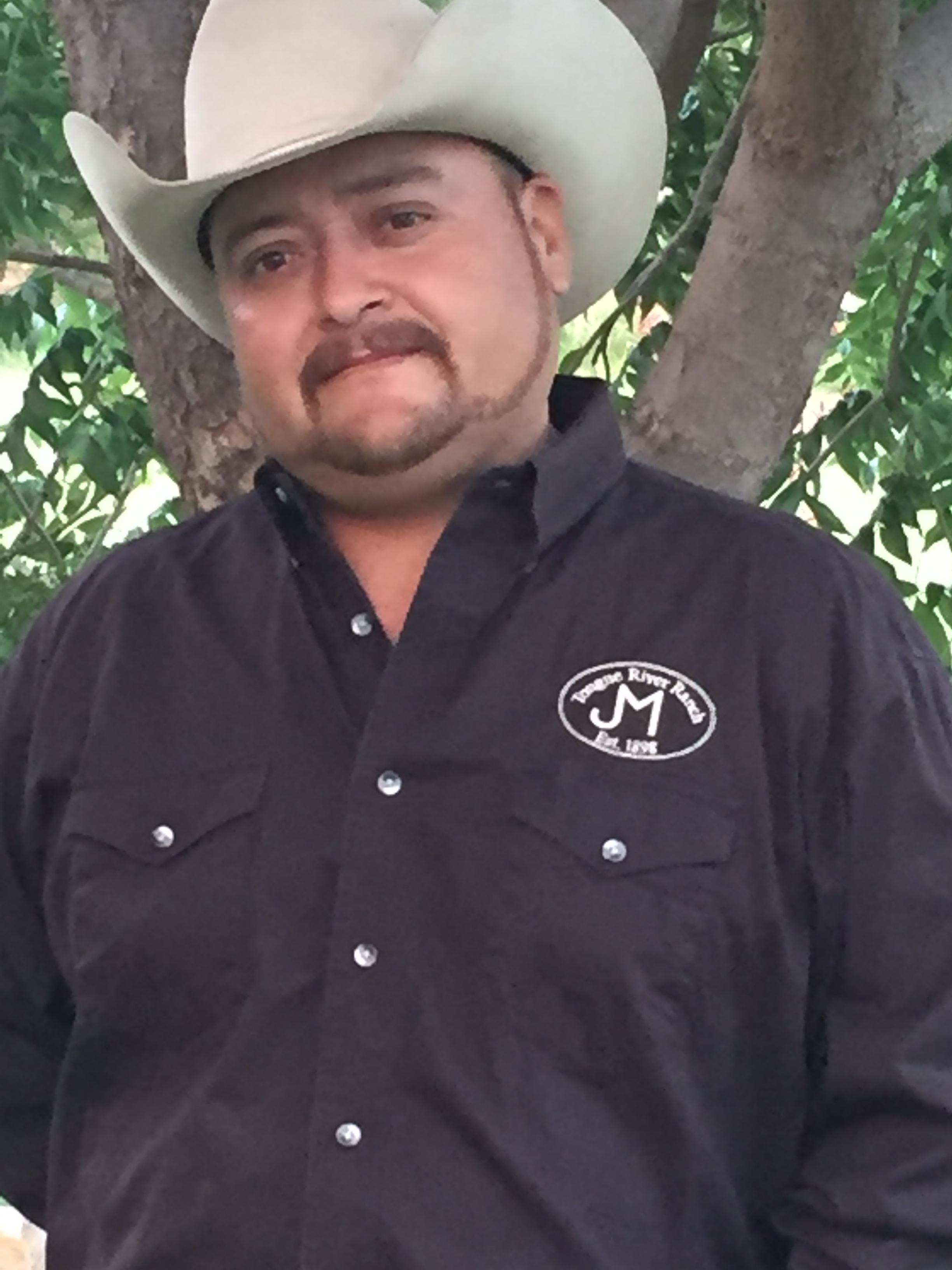 Valente Uribe – Farming
Bio coming soon…
Wyatt Johnson – Bunkhouse Cowboy
Bio coming soon…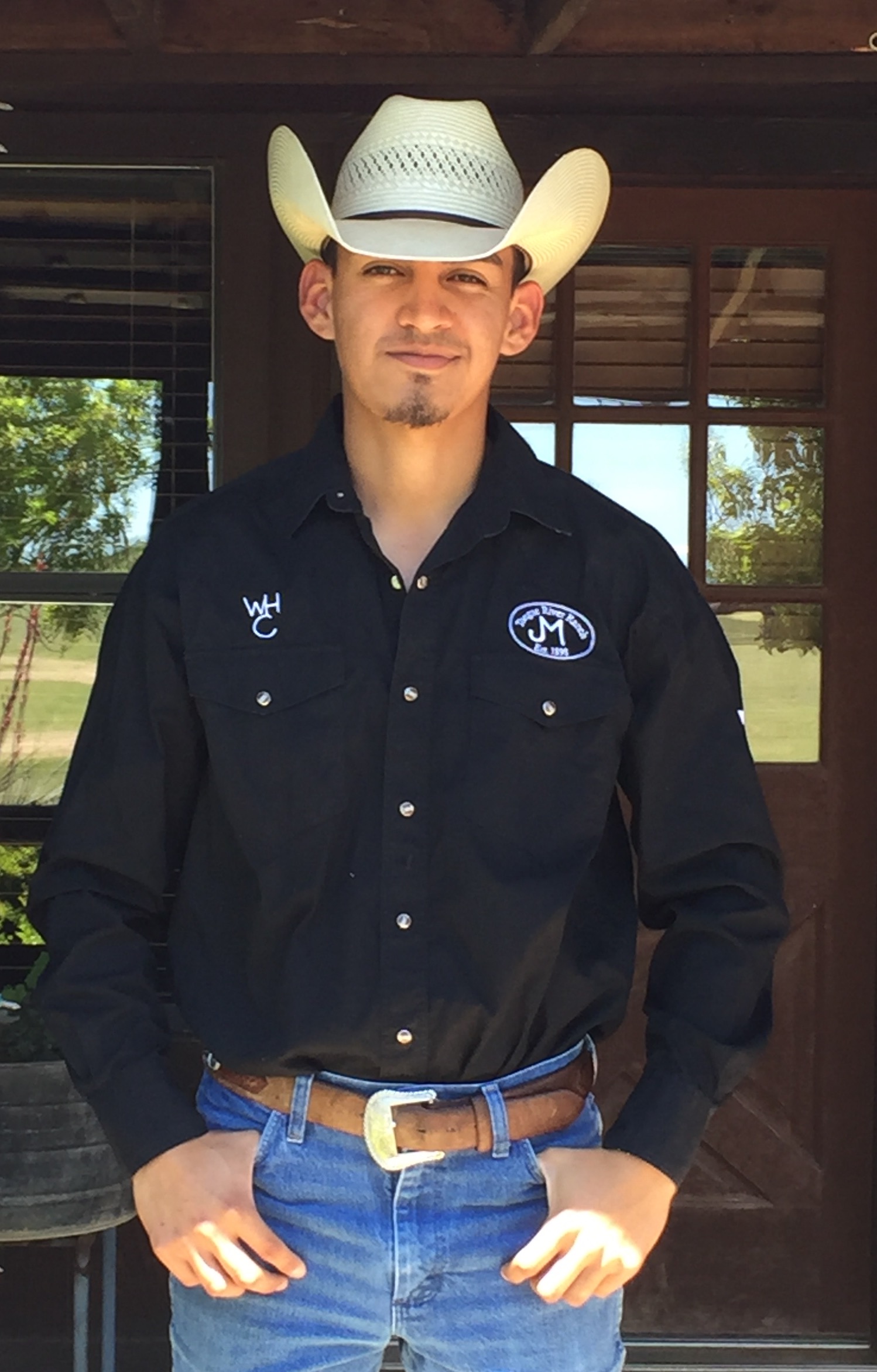 Jesus Rodriguez – HQ
Bio coming soon…
Gabe Gaudern – Dog Trainer/Game Manager
Bio and Photo coming soon…
Bethany Smith – Administrative Assistant
Bio and Photo coming soon…